---
Burgundy Red Screen Printed Kookaburra Bird Vintage Fabric Wall Art Hanging – Original one-of-a-kind – Free Shipping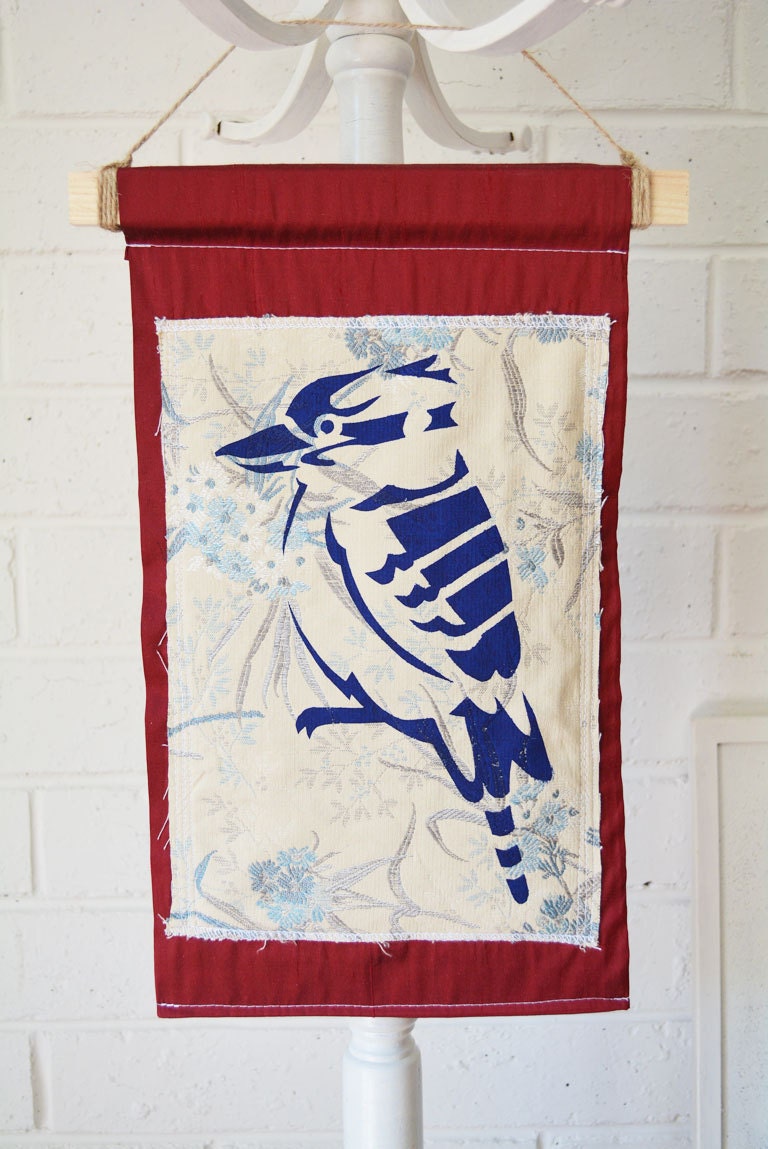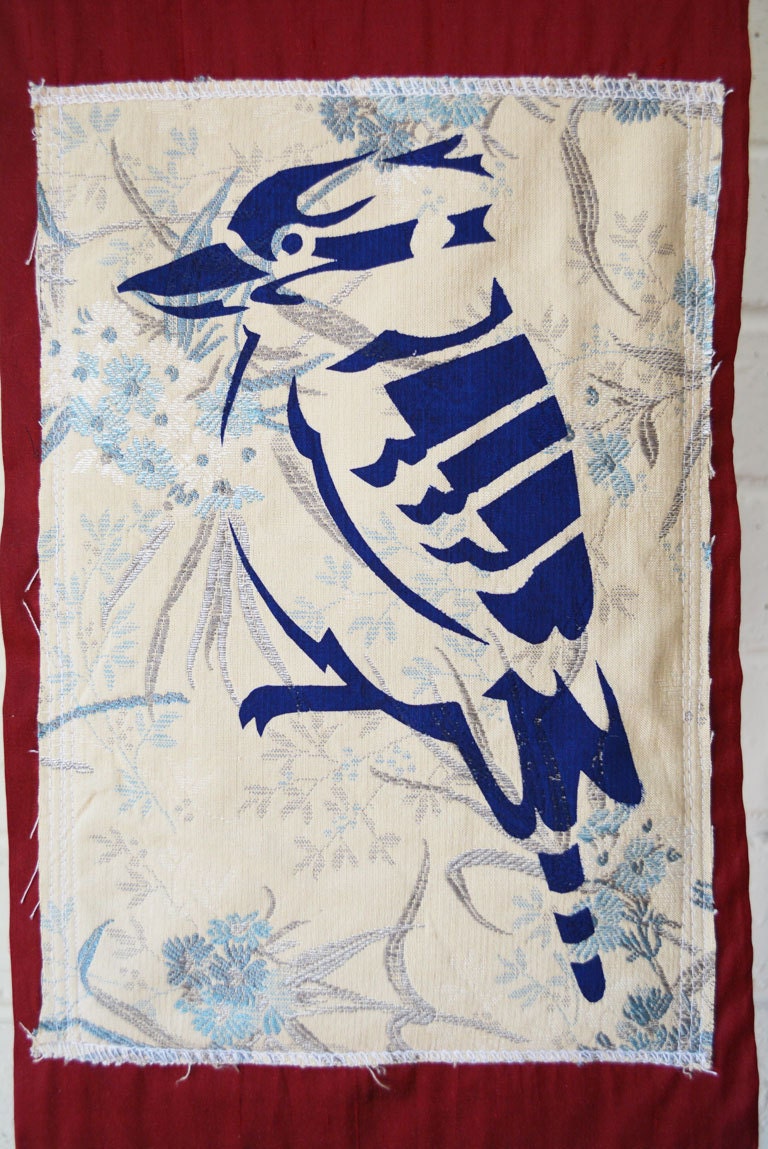 Original kookaburra design created by me, from paper to ink. Individually screen printed image superimposed on vintage upholstery textile. I then stitched the printed fabric onto a 'background' fabric and threaded through a wooden stick to frame it at the top.
Ink has been set. Ready to hang.
37 cm long (including wooden frame)
23.5 cm wide (excluding wooden frame)
Bundled up nice and snug for its journey, this fabric wall hanging may appreciate a nice steam iron when it arrives its new home.
AUD $55
Free Worldwide Shipping
---